From picking the coffee beans to extracting them, the procedure we follow remains always the same. Yet, our coffee is actually handmade at many of its stages. This is why each cup feels like a different experience and this the true magic of the Coffee Berry coffee.
Our coffee is cultivated between the northernmost border of the Tropic of Cancer and the southernmost border of the Tropic of Capricorn. Altitude and subsoil give our coffee its particular flavor and aroma characteristics.
Coffee fruits (also known as cherries) are picked and sorted manually, since no machine can effectively replace the experienced eye of an expert.
Following processing, the refined beans are neatly sorted, properly packaged and safely transported to the Coffee Berry owned plant.
This is where the coffee masters take over. It is with their experience and know-how, but mostly with their love for good coffee that they roast the coffee beans in order to reveal their special flavor and aromas.
All Single Origin and Coffee Berry Blends arrive at our stores inside proper packs, ensuring that their freshness and unique characteristics remain unaltered. Visit a Coffee Berry store and ask our experts to help you find the coffee that best suits your gustatory profile and the ideal grind level depending on the brewing device you have at home.
Finally, if you want a coffee to-go, a specialized Coffee Berry barista will ideally extract it in order to reveal the mesmerizing aromas and flavor of each blend.
Blends & Single Origin
The broadly loved Freddo Cappuccino, the ravishing Espresso and the aroma-filled filter coffee are just a few of the choices offered at our Coffee Berry stores. Enjoy the coffee you love, giving the taste and intensity you prefer, by selecting among our three different blends and our great Single Origin galore.
Just choose your favorite Coffee Berry Blend or Single Origin coffee and treat yourself to your favorite Espresso, Cappuccino, Freddo or any other coffee beverage you like. You may also choose among four different types of milk (oat, almond, coconut and soy), or even our lactose-free option. Organic milk is used for our Single Origin Finca Villa coffee.
You may find all our blends and Single Origin coffees in 150gr packs and enjoy them at home or at work. Our packs contain coffee beans but you may ask our staff to grind them for you.
Coffee Berry Blends
The Coffee Berry Blends are our secret recipes, exclusively developed for satisfying even the fussiest coffee lovers!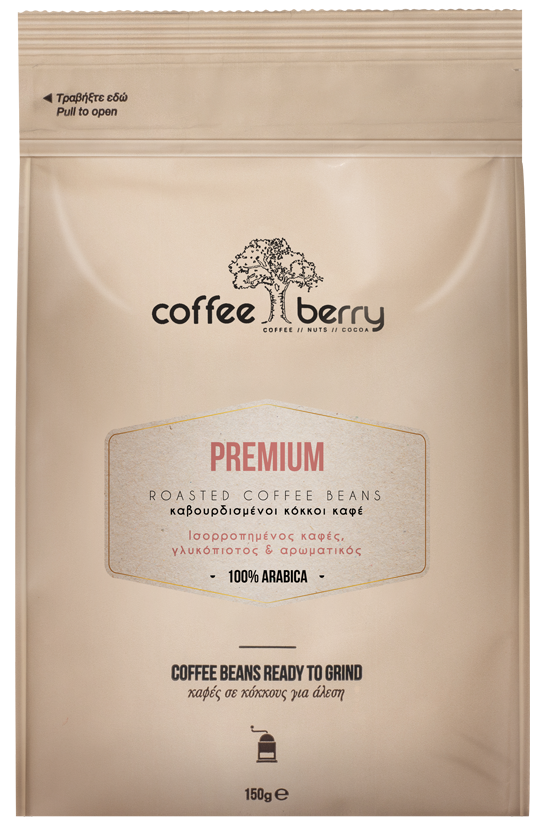 Premium: Sweet & Easy
A unique and refined blend, 100% Arabica. Aromatic and balanced with sweet characteristics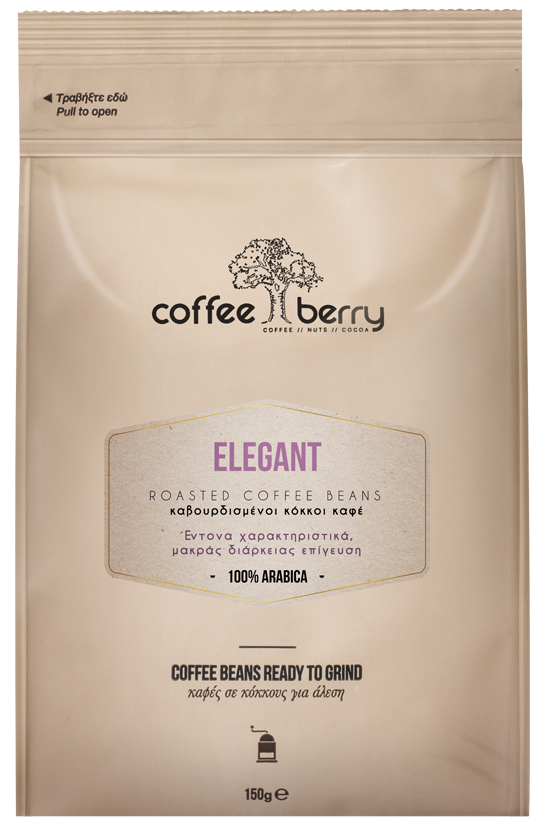 Elegant: Bold & Intense
A distinct blend, 100% Arabica, with intense unique characteristics that last all day long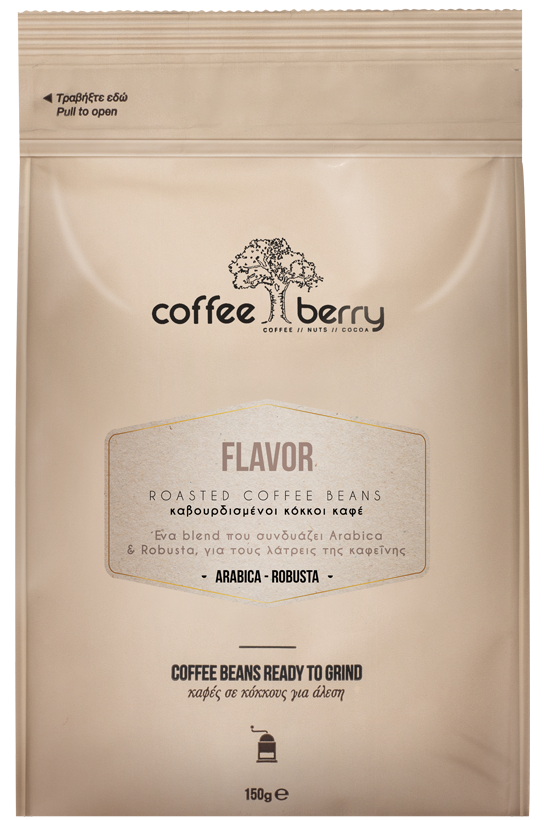 Flavor: Caffeine extra
A mix of Arabica-Robusta blend
Decaffeinated: The Delightful
A delicious decaffeinated coffee.
Single Origin
Our Single Origin choices are 100% Arabica and come for a specific country. The microclimate of each country, such as altitude, soil and humidity, affects the flavor profile of each coffee, generating a different outcome.
Colombia
Full body, sweet acidity with butter caramel aftertaste
Brazil
Balanced coffee with caramel sweetness, notes of chocolate and pecan nuts
Kenya
Mild-bodied coffee, with sweet acidity, grapefruit notes and caramel aftertaste
Ethiopia
Lavish aromas, flavors of citrus fruit, chocolate and flowers
Honduras
High-intensity body with chocolate notes and bold sweetness
Guatemala
Mild-bodied coffee with lavish buttery, vanilla and chocolate notes
Costa Rica
Mild body with nutty, chocolate and tropical fruit notes
Nicaragua
Mild body, balanced acidity, chocolate and caramel notes
Colombia Finca Villa
Organic Farming From Finca Villa, a certified organic farm Unique and fruity flavor, with sweet honey aftertaste
Filter coffee
Coffee Berry offers a wide range of filter coffee choices and 4 different brewing methods, so that you enjoy your filter coffee exactly as you like it.
The following methods are suitable for the regular filter coffee, all flavored filter coffees and Single Origin coffees.
V60
this the brewing method that gives prefect flavor balance and smooth characteristics
Chemex
This is the method that best lets out all filter coffee aromas
Syphon
This how we get more caffeine and enjoy a full-bodied coffee with bolder characteristics
Cold Brew
a cold brewing method that gives out sweetness, intense aromas and smooth texture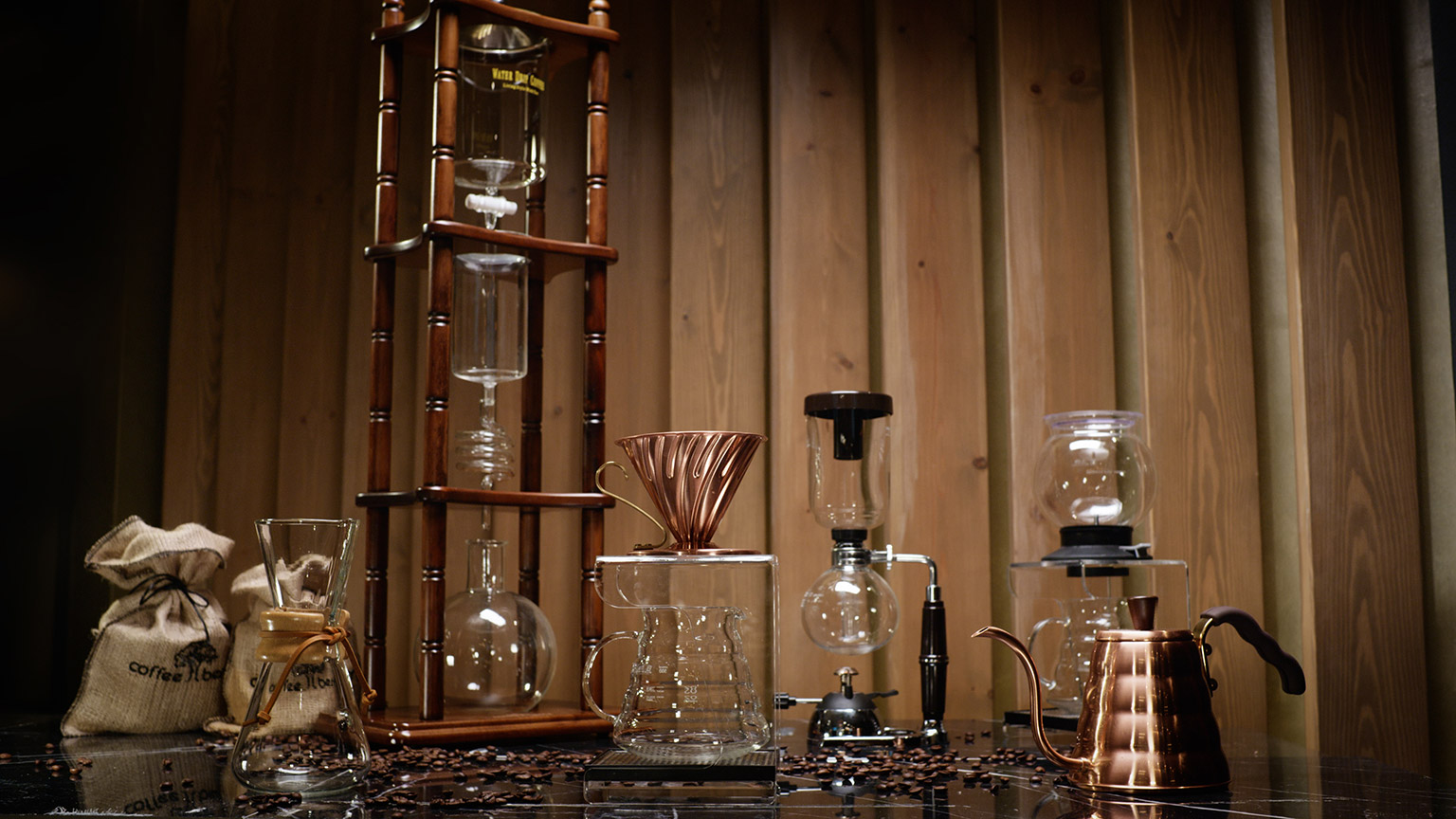 Many options in filter coffee:
Regular
Vanilla
Hazelnut
Caramel
Bitter Almond
Cookies & Cream
Orange
Chocolate
Single Origin
Do you want to try our Single Origin as filter coffee at home or at work? Just let us know and our staff will prepare the coffee for you, using the filter-grind method, which is different from the one used for espresso coffee.
Capsules
For us at Coffee Berry, coffee beans are a precious gift of nature. That's why we look for the best varieties of coffee from all over the world, in order to offer you a special tasting experience with unique aromas and flavors. To us, coffee beans are a precious gift given by nature. This is why we restlessly search for the best coffee varieties around the world, to offer you a unique gustatory experience, full of overwhelming aromas and flavors. Choose among our special coffee collection in Coffee Berry capsules and indulge yourself with the absolute coffee experience at home.
Coffee Berry's aluminum capsules protect the coffee in the best way.